BendBroadband and Stingray Music are bringing you extra gifts this season.
As part of the Essentials package, you're getting commercial-free music for the holidays and karaoke—and they won't cost you an extra dime.
Here's how to open your free gifts:
---
Free on your TV
You can always find Stingray on your TV on channels 901-950. All year long you'll find curated channels of pop, jazz, country—and everything in between—to listen to (each with an average of 10 hours of music!). For the holidays, be sure to check out Holiday Hits on channel 940. The channel features gorgeous HD holiday-themed artwork, so it's perfect to have on your TV during parties or family gatherings.
---
Free streaming on the go
The same great music you find on your TV is available to you no matter where you are. To tune in: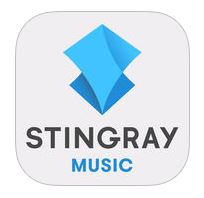 1. Download the Stingray Music app (available for Android and Apple).
2. Sign up. Enter your email (any email—it doesn't have to be your BendBroadband account) and choose a password. You have to accept the terms of use to continue. Also, be sure to select whether you want to opt in to emails from Stingray.
3. Choose your provider. Choose to List all TV Providers and select BendBroadband (hint: you can search at the top so you don't have to scroll down).
4. Listen, or authenticate then listen. If you're not at home when you try the app, you'll get a few days to listen before you have to authenticate (procrastination for the win!). But don't put it off because you think it's going to be hard though—it'll only take a few seconds.
To authenticate: Turn on your TV to one of the music channels. Then, open the app and select Authenticate. Hold up your phone so it can "listen" to what on the TV (almost like using Shazam, if you have that app) and you should be good to go. The app gives you 120 days to listen before you have to re-authenticate. Given how fast and easy it was, that's no biggie in my opinion.
5. Enjoy the music!
---
Free on the web

1. Download the Stingray music app. Go ahead and sign up if you haven't already.
2. Head to music.stingray.com.
3. Launch the web player. Choose the option that fits your situation—either sign up or sign in. Stingray will ask you to connect your app using the directions below if you're signing up. NOTE: The code in the image to the right is just an example and will not work for you. You'll need your own unique code.
---
Free karaoke
If you're hosting a party (for the holidays, or any time during the year), turn on your TV and grab your remote—Stingray has karaoke free On Demand!
Beyond just doing a few vocal warm ups, here's what to do:
Go to Menu and then to On Demand.
Use your arrow button to head down to the Free On Demand menu and then to Music.
After you pick Music, choose Stingray Karaoke and choose from all kinds of songs and genres.
Select what you'd like to sing and use the arrow keys to select Play. If you'd like more in the same category, head to the top menu and select More Like This.
If you're interested in holiday karaoke (known to the hipsters as carol-oke), here are some good options:
Here Comes Santa Clause in the 50s Jukebox category
Jingle Bell Rock in the 50s Jukebox category
All I Want for Christmas Is You (bonus: It's in the duet style of Mariah Carey and Justin Bieber!) in the Here and Now Category
There's even karaoke on the go, too! If you have an Apple device, be sure to try Stingray's The Karaoke Channel app. It's free and you don't need to have a BendBroadband account to sing along with your favorite songs.
Happy Holidays!